Maritime Webinar Series Unlocking Digitalisation's Full Potential
Missed one of our webinars? Watch it here!
If you would like to be notified about upcoming webinars, register
here
.
Promoting Seafarers Welfare: Challenges faced by seafarers and impacts of COVID on ports.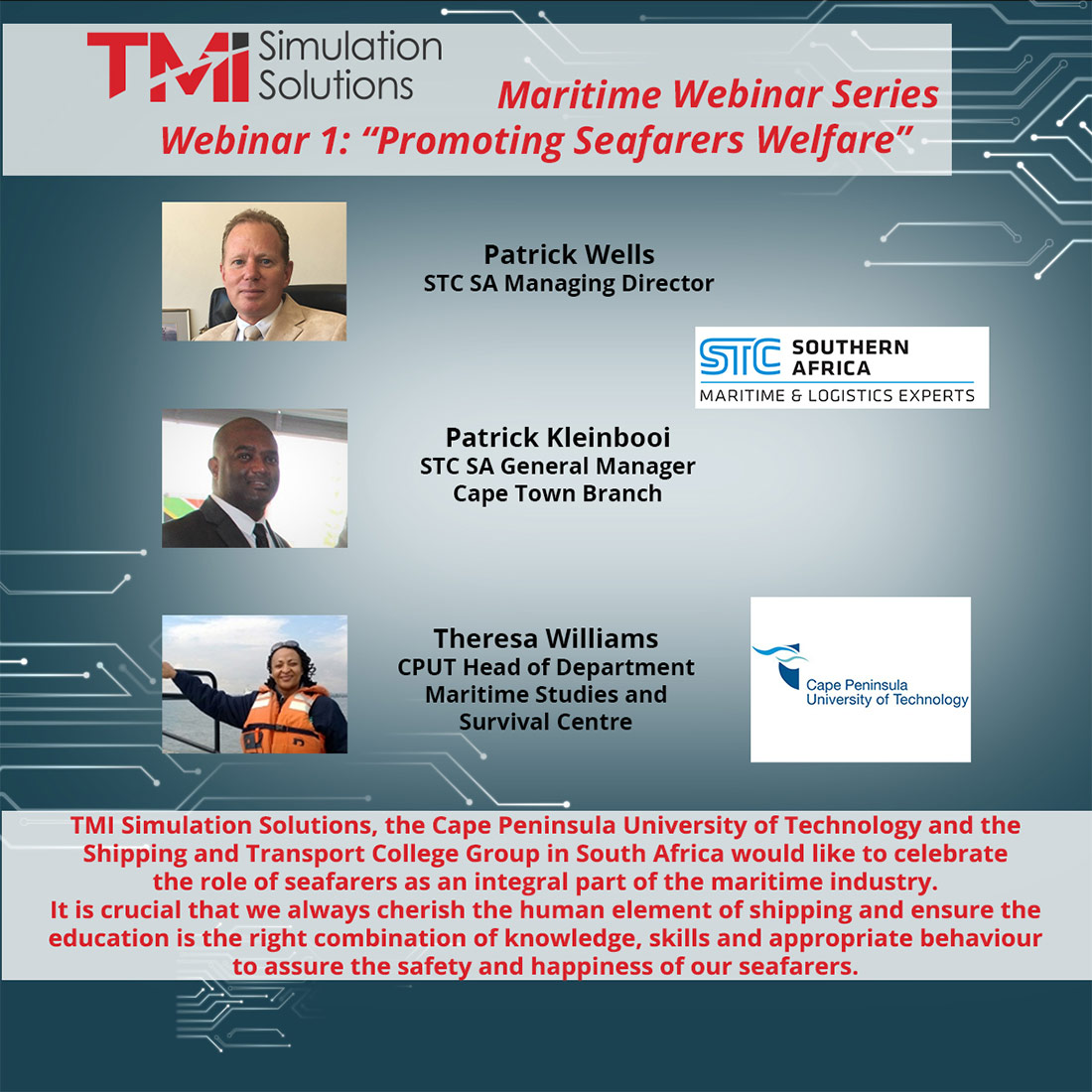 Watch Webinar #1 (14/10/2021)
Women in the Maritime Industry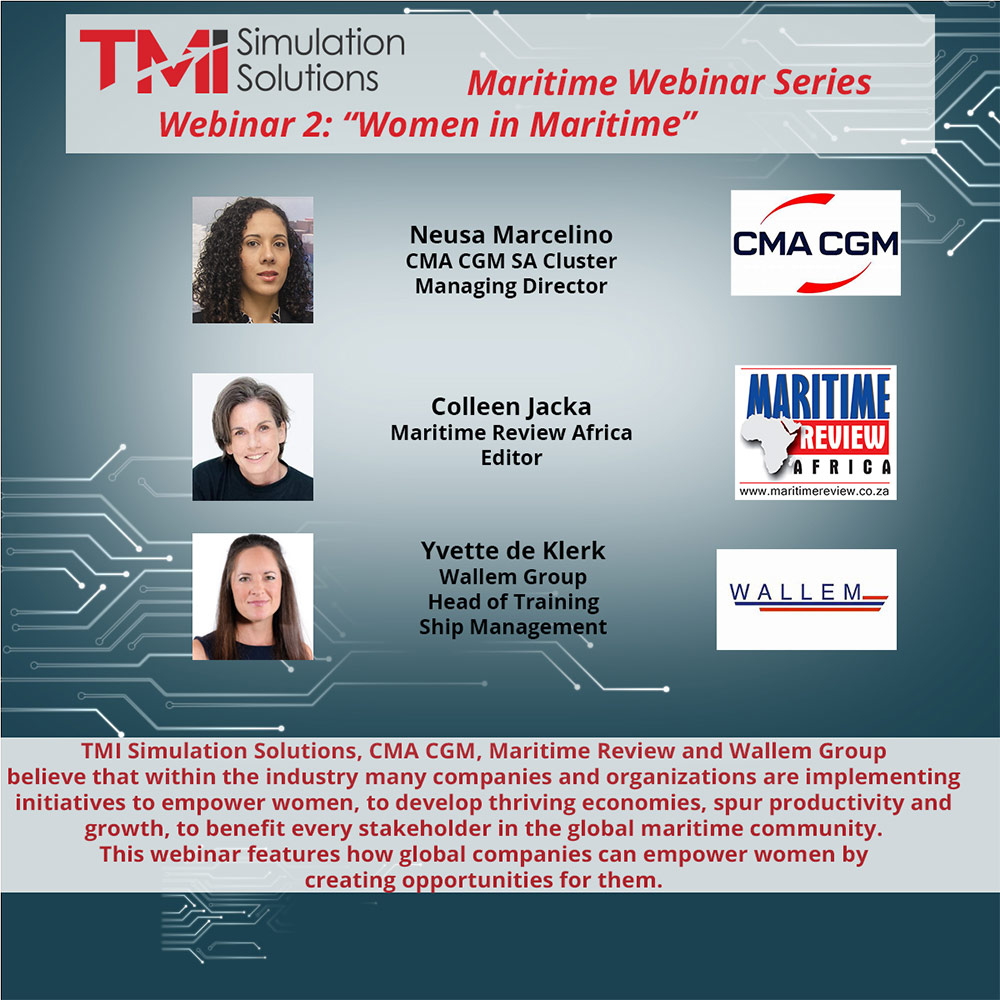 Watch Webinar #2 (21/10/2021)
Future of Shipping: Digitalisation tools for terminal planning and maritime training. TMI and Akquinet.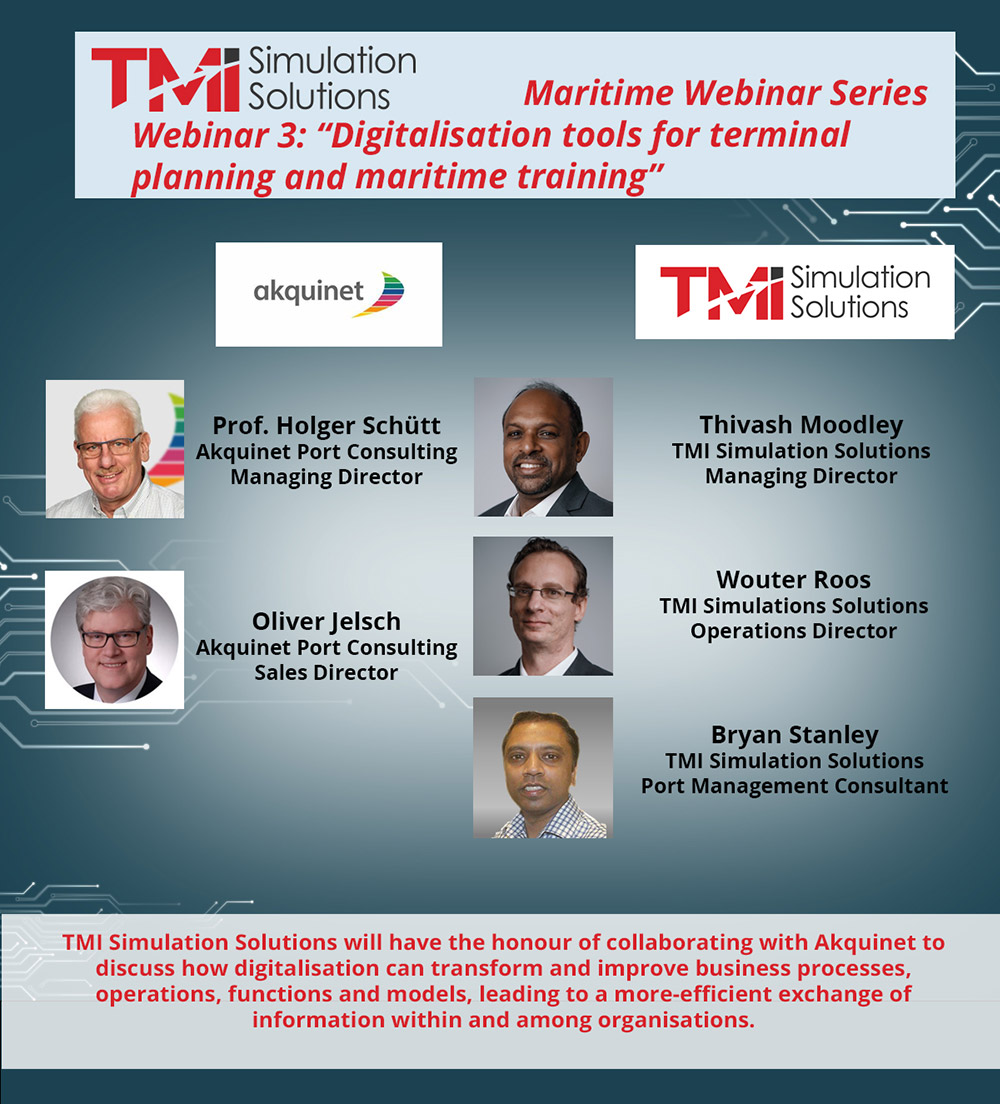 Watch Webinar #3 (28/10/2021)
Innovative Cloud-based Training Solutions for Next Gen Seafarers: a collaboration between TMI and Wärtsilä.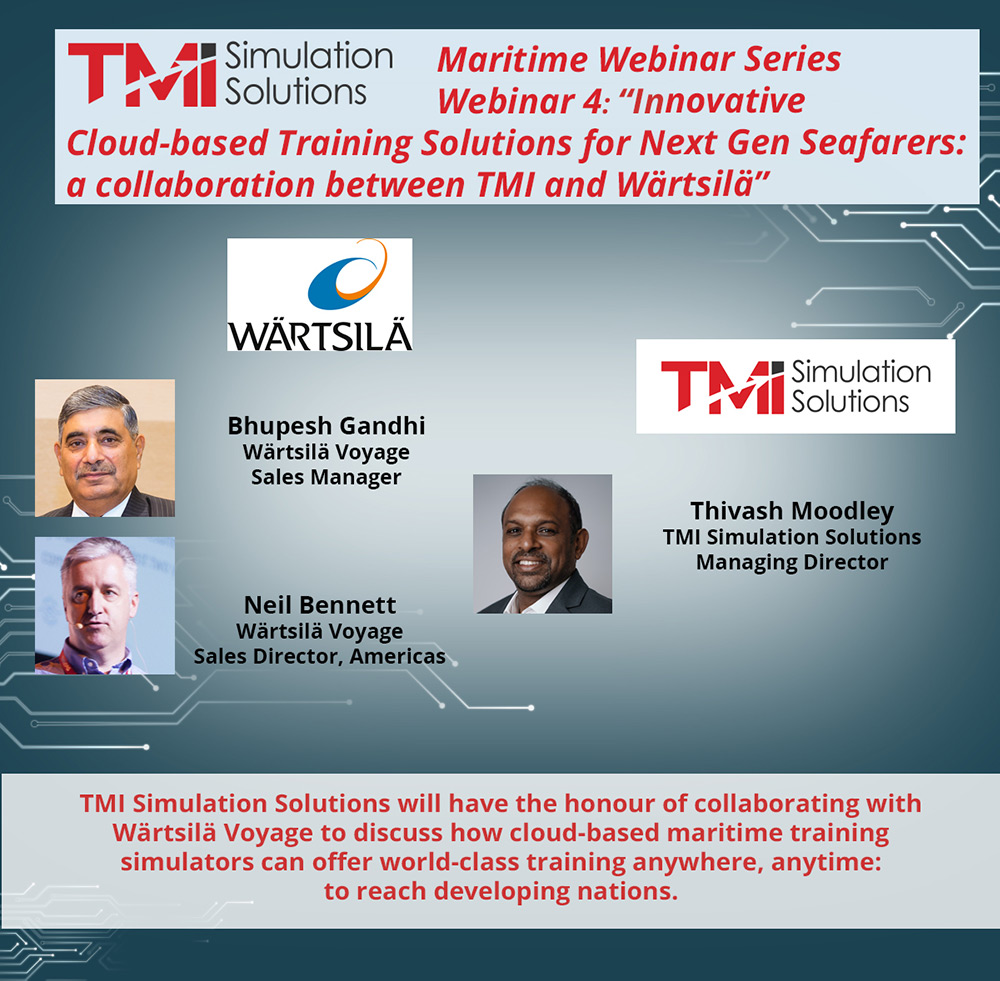 Watch Webinar #4 (4/11/2021)
Innovation in Maritime Training: Remote coaching and skills training using AR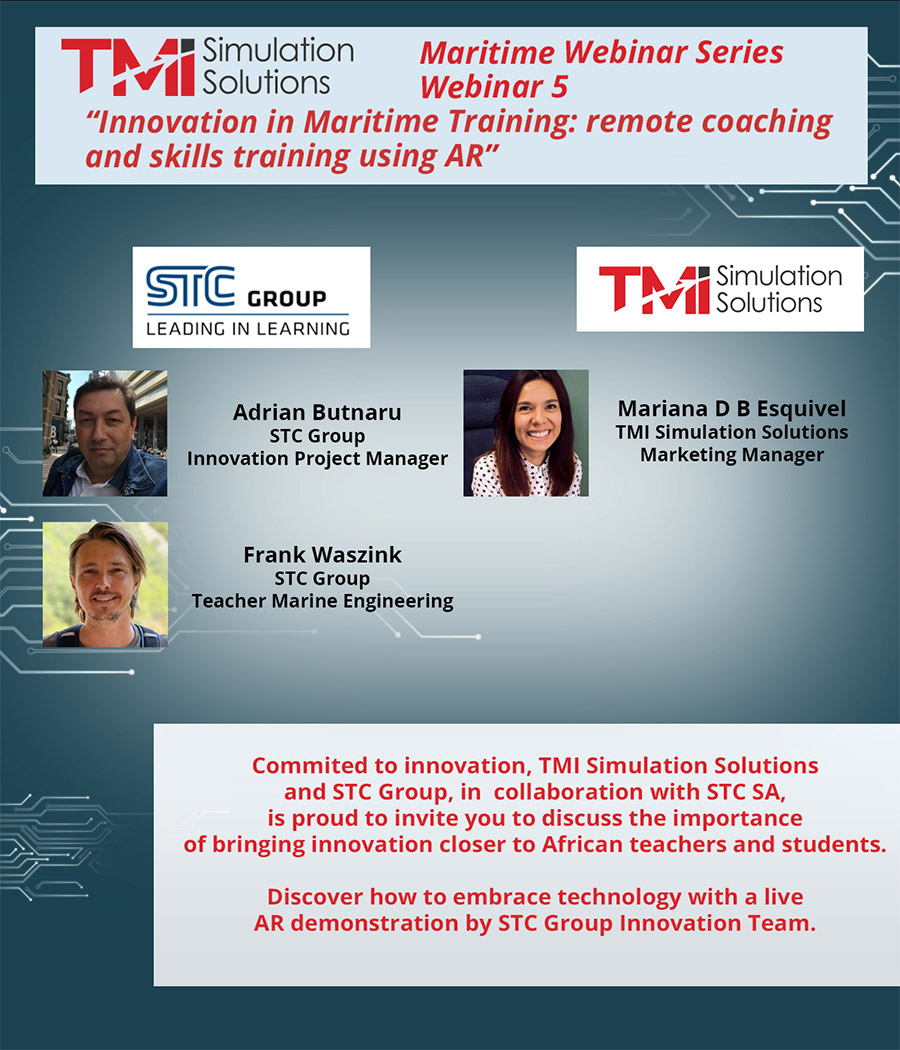 Watch Webinar #5 (11/11/2021)
Future of Shipping: Transport resilience in ports and benefits of a future port ecosystem.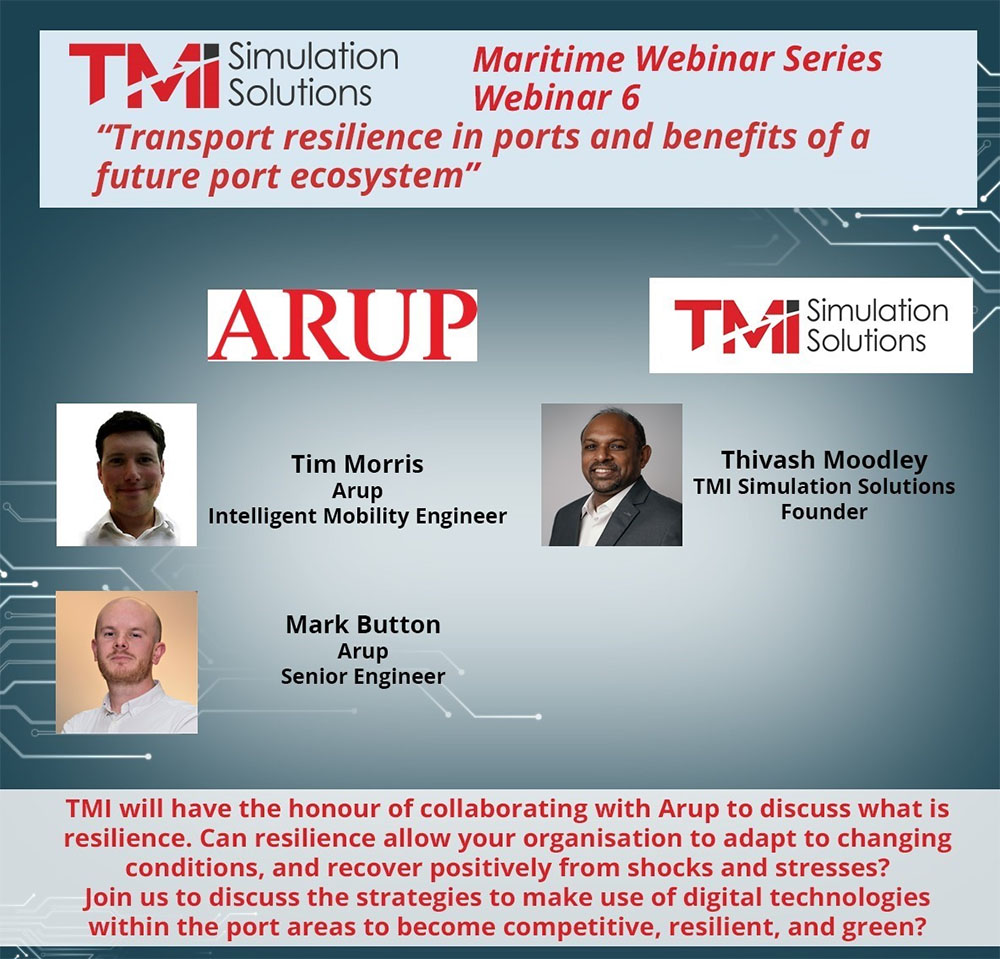 Watch Webinar #6 (11/18/2021)
Product Launch: Ship To Shore Crane Simulator.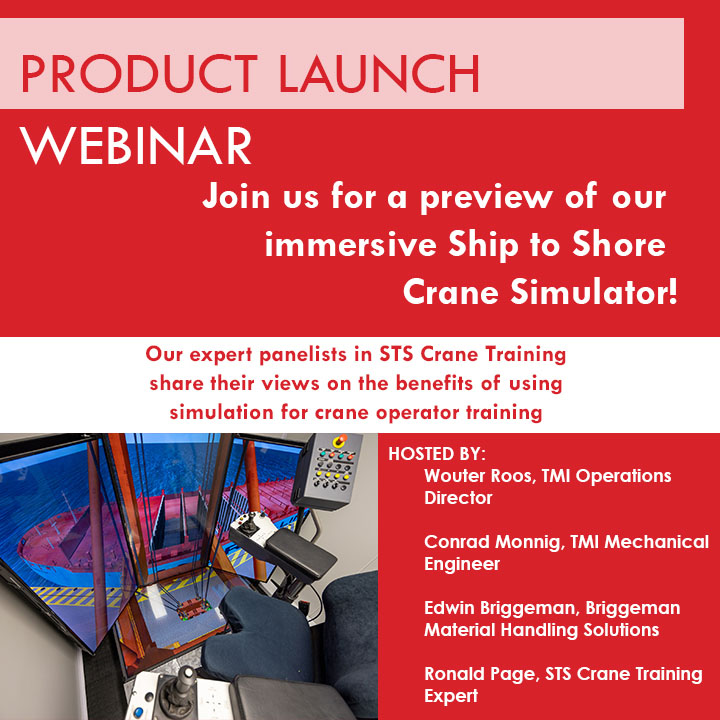 Watch Webinar #7 (11/25/2021)